This Week in the Digital Photography School Forums | Golden Hour
Golden hour, that magic bit of the day when the light screams at you to take pictures. This week your winner is going to be very excited to be walking away with a "Capture" from Peak Design! thanks, guys!
So, let's find out WHO is this week's "Golden Hour" winner!
"While more pink and blue than golden, the soft modelling of the dunes demonstrates how low and gentle the sun is in the sky, while the biker is a vivid point of focus"
BlackSquiggle Wins! (Please email me -> simon @ gtvone . com and I'll happily organise your capture!.. well, not YOUR capture.. oh, you know what I mean! hah)
Second place, or rather (drum roll!) equal second / third place as we had a tie! Is RookieP01 with this great image. "Not a sunset and it shows how the light hits the plant stalks highlighting the individual pieces."
And in (again) equal second . third place, was this great photograph (and might I suggest you take the time to check out Carly's set!) from CarlyRocksPhotos. " Possibly an unusual choice, but I kept going back to it. It didn't have a golden color that people might expect, but the early light gave it a softness that more direct lighting later in the day would have lefta much more harsh landscape." (I loved this one, too –Sime)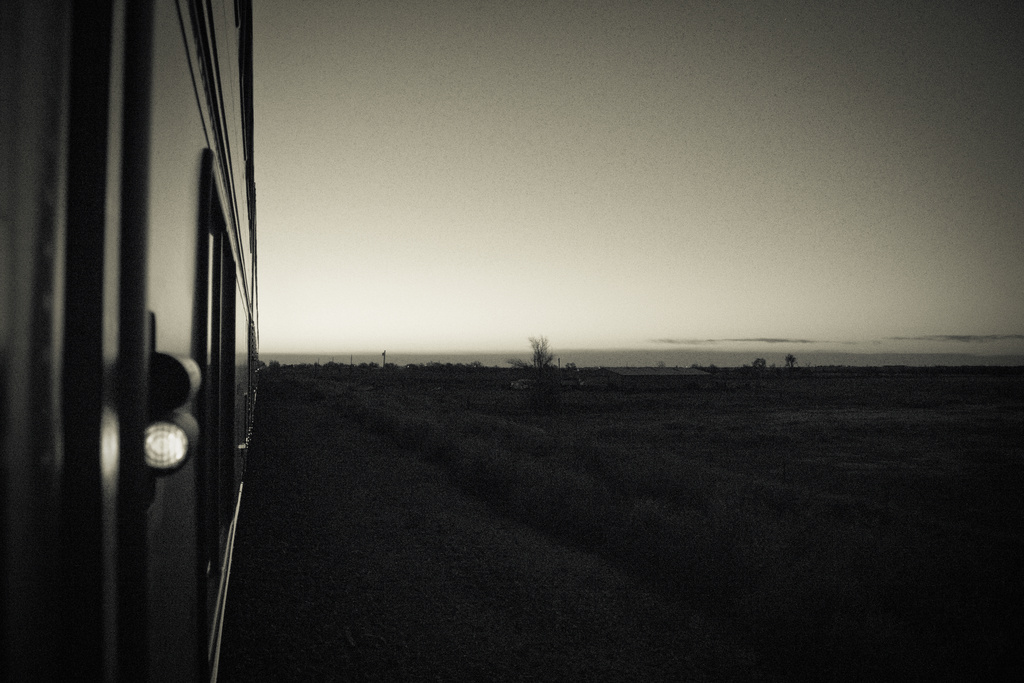 Meanwhile – Have you thought of your photograph for the "Gratitude" assignment? Best get those thinking caps on! – There's no prize this week, just the fact that you're awesome should be enough, right?! We may well be back with thinkTankPhoto next week! –Sime
P.S. If you're interested in winning some awesome prizes, I happen to know that on the thinkTankPhoto blog (starting from the 28th, in 24hrs from now) there is going to be one massive fun competition!