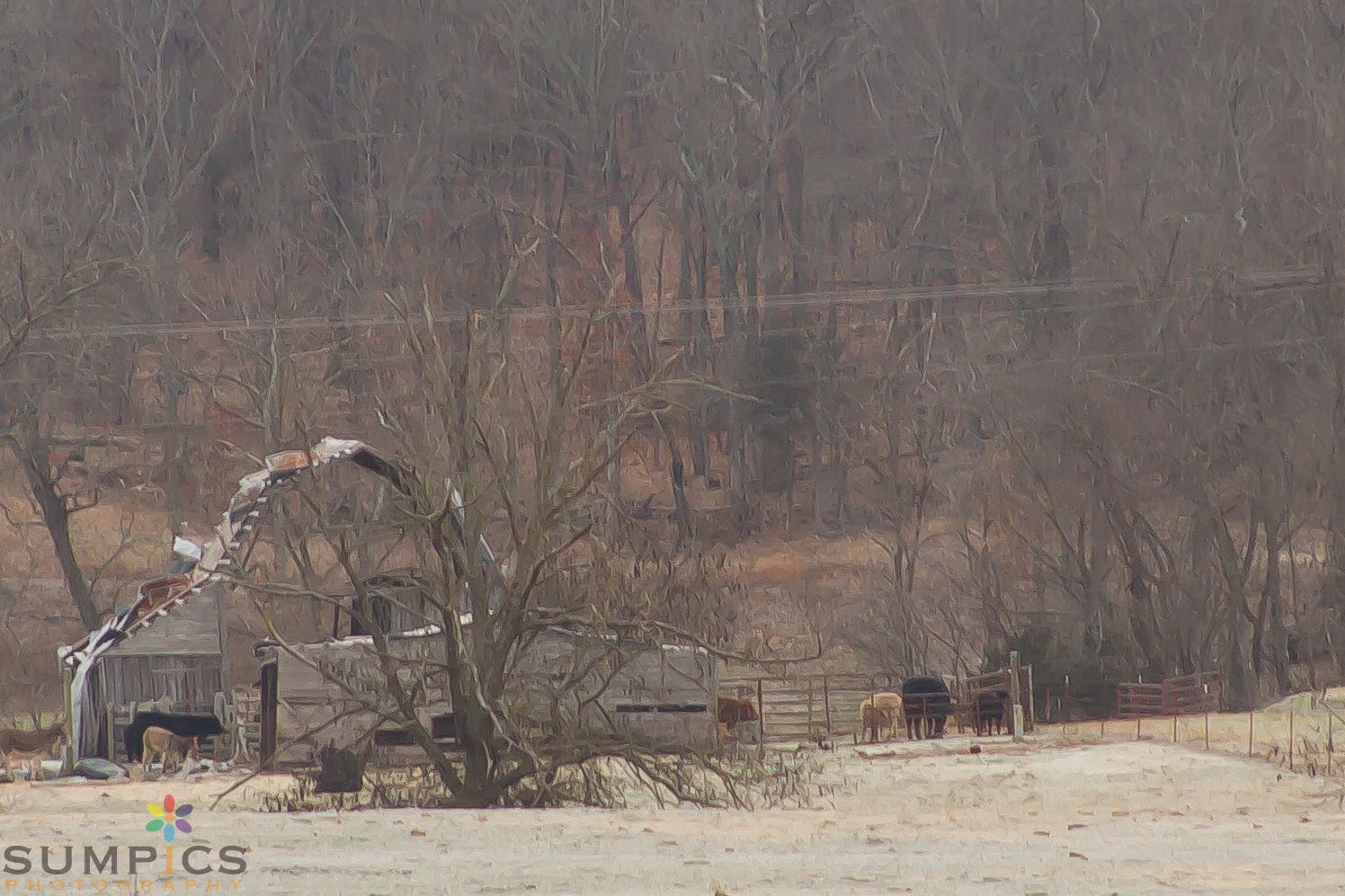 Read a fuller description with additional images including the SOOC jpeg at
Thatís so Photoshopped! SumPics Photo Blog
.
I shot this from my home office, through a somewhat dirty window on a slightly hazy morning with frost on the ground outside. It's important to note that I may not be able to duplicate this, but I think it's possible. What you need to do is take a picture that you expect to heavily crop. Rain, fog, mist, snow, sleet, or any other non-opaque obstruction should help to create the effect.
1/50th of a second at f5.6 and ISO 200
Canon 7D, Canon 28-135 IS USM at 135mm
I cropped it so the barn would be in the lower left as the primary focal point on a rule of thirds intersection.
There was very little post production. That is the whole point of this particular shot. With the cropping and environmental conditions it looks like a painting with almost no post production. The post production step that made the most difference was sharpening in Lightroom. I sharpened this image to 121 with a radius of 1.5.
The initial reason for taking this photo was to see whether I could get a usable shot of this barn from inside my house. I was testing the zoom on the 28-135. One of the points I make in my blog is that you shouldn't discount a shot right away. It was a happy accident that I saw this effect when I cropped the image to get a better view of the barn to determine how I might compose a future shot.