This is my first pic post and I am quite new a photography...here goes.
I took this with intentions of giving it to a friend as a birthday card. However the focus ended up being on the veins in the petals rather than the stamen as I had intended. I know the crop is a bit close but despite it's shortcomings, is it still a decent picture or am I being hypnotized by the pretty colors?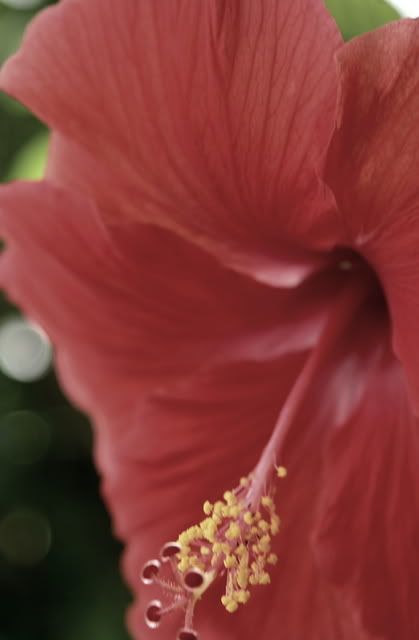 EXIF data:
Camera Model Name
Canon EOS DIGITAL REBEL XT
Shooting Date/Time
6/29/2008 03:02:18
Tv(Shutter Speed)
1/60Sec.
Av(Aperture Value)
F4.5
Metering Modes
-
Exposure Compensation
0
ISO Speed
100
Lens
-
Focal Length
100.0 mm
Image size
1461 x 2231
Image Quality
-
Flash
Off